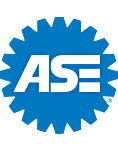 Fleet Work
Keeping your fleet of vehicles on the road is our number one priority and we have the staff and knowledge to keep your fleet running at peak efficiency. We perform all of the standard fleet repairs, like oil changes, transmission repair, brake and engine services, but that is just the beginning here is how Pin Oak Service Center truly makes a difference in keeping your fleet running great.
Dedicated Fleet Service Team
Our dedicated fleet service team gives you the confidence and peace-of-mind of knowing that your fleet repairs & maintenance needs are given the necessary priority and attention.
Flexible Service Hours
While you can't schedule when your equipment breaks down or needs repair, you can count on Pin Oak to provide the service you need when you need it. With flexible evening and Saturday appointments available, our service technicians will get you up and running as quickly as possible.
Large Service & Repair Shop
Our facility is large enough to allow us to work on several vehicles in your fleet at one time so you can maximize your fleet maintenance time more efficiently.
Managed Maintenance Plans
The most effective strategy to avoid costly repairs is to have vital routine maintenance performed on your fleet vehicles. The Pin Oak Service team can help you set up a maintenance schedule that will keep your fleet running at peak performance and efficiency.
24/7 Roadside Assistance
If a vehicle breaks down we'll come to you any time of the day or night. Did you get locked out, flat tire, out of gas or need a jump start? We can help with our 24-hour roadside assistance! Our 24-hour tow service will bring your vehicle to our shop any time of day.
Pick-Up & Delivery
Losing a person's time delivering vehicles to get serviced may not make sense for your business. So, if needed, we can pick-up and deliver your vehicles.
Service for Additional Equipment
As part of our Fleet Services, we can also handle service and repair of other equipment you may have, including skid steers, backhoes, loaders and more.